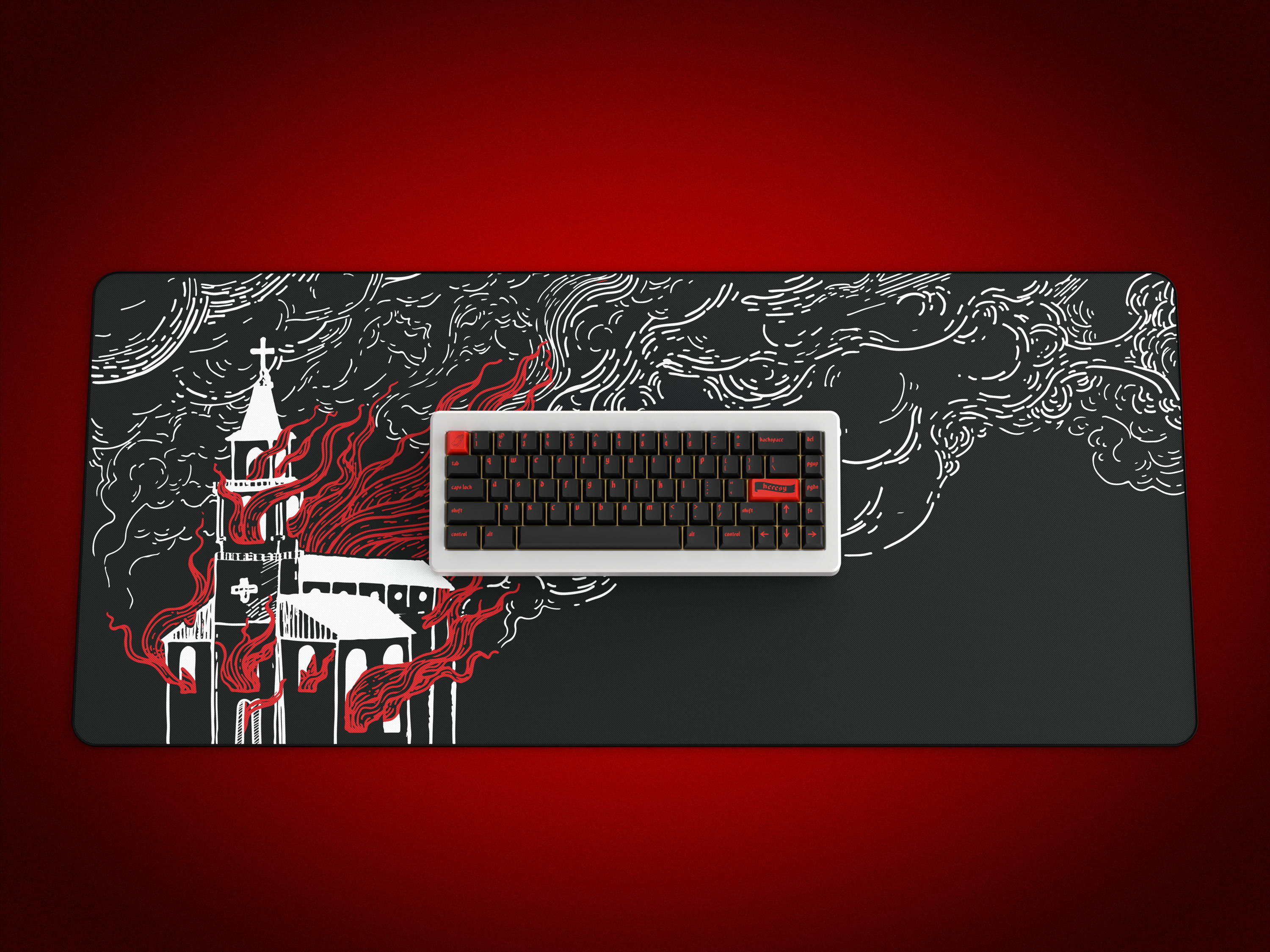 Till Death Do Us Apart....
Designed by the famous and talented Afresh, Milkyway Heresy brings new light to dark places including keycap set lead times...

Scenes of suffering and joy melt nicely onto these PBT Dye-Sub keycaps while being complimented with fantastic designs on deskmats to die for..
*This is a group buy. By purchasing these products, you acknowledge the estimated shipping date is March - April 2022 and is subject to change.*
Keyset Specifications:
GB Starts: November 26nd, 2021
GB Ends: December 26th, 2021
Est. shipping time: March - April 2022

Manufacturer: Milkyway
Profile: Cherry
Sculpt: 1/1/2/3/4/4
Plastic: Dye-Sub PBT

THOK Artisan: CNC Brass,

Powder-coated black with white infill featuring natural brass trumpet, Cherry R1 Profile.

KeyRelic Artisan: Ruthenium galvanized bronze, Cherry R1 Profile.
Deskmats: Manufactured by Zion Studio, ultra smooth top, rubber bottom, stitched edges, 900 x 400 x 4mm size.
International Vendors:
Please follow our Discord for info regarding our group buys.
Due to the nature of group buys, dates can vary and shipping times can change.* The final product may vary in color since the images shown are renders. We work closely with the manufacturer to ensure the most accurate product.
This product is a group buy and once an order is placed it cannot be cancelled and no refunds can be given.